Year in progress
Location Milano, Colonne di San Lorenzo
Apartments8
Total SMQ 3000
<< all projects | next project >>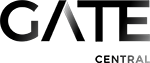 view the website

Columns of San Lorenzo
Gate Central, at the heart of Porta Ticinese, is just a stone's throw from the center of Milan and from a number of historical wonders. The columns of San Lorenzo, the Basilica of the same name, the Roman excavations at the nearby Conca del Naviglio and Porta Ticinese itself make this one of the most charming areas in the city.
Porta Ticinese is constantly evolving, on the strength both of its history and its current events. A neighborhood where residential areas, which still retain the charm of Milan's historic houses, shops and workshops, coexist alongside commercial areas hosting the most innovative startups and the coolest design studios in the city. The many bars and restaurants in the district feature all the liveliness of Milanese nightlife.
Two large parks with centenarian trees and plants, with plenty of activities and games for children, further enhance the district. Nearby is the Naviglio, with its wonderful recently renovated municipal market; Corso Genova, with its many boutiques; Porta Romana, with its hospitals and clinics; and the shopping street, Via Torino which, in just a few minutes, takes you to the Duomo.
The new building was designed by the Antonio Citterio Patricia Viel architecture and design studio.
As the project is currently awaiting planning permission, the images are provided for illustrative purposes only and do not constitute a binding commitment by the agency.